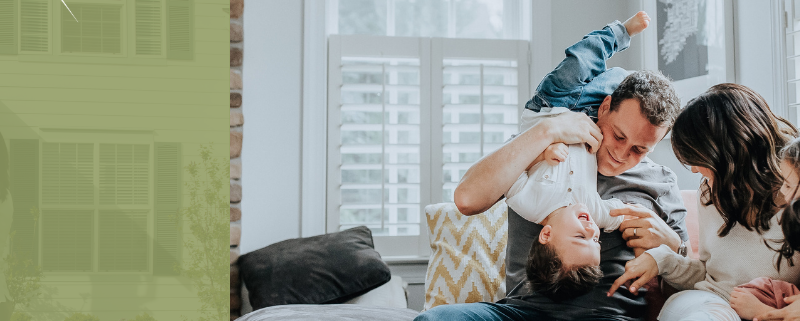 Have you been curious about programs like Divvy Homes and Home Partners of America? Let's dive in and take a look at how they work and can benefit you as a real estate agent!
Can your leads not get approved, just want to rent, or do they keep loosing in multiple offer situations due to too many contingencies (VA, FHA, appraisal, etc)?
Divvy Homes program is designed for your lead to become mortgage-eligible in 3 years or less. With Divvy, for example, you can get your leads who don't yet qualify for mortgages into the home of their dreams. The best part? You'll earn a full commission with each deal! Your closing is like a regular closing.
Buyer Selects A Home
Divvy/or Home Partners puts in an all cash competitive offer
No finance, no appraisal contingencies!
Close In 2 Weeks
Receive your commission at closing like a regular sale
No referral fee, no up front fees!
Rent Or Buy Back
Your customer then can rent back from either of these programs for up to 3 years with the option to buy back at any time!

For an overview of how the Home Partners of America Lease with a Right to Purchase Program process works, from prequalification to application to approval to home close, click here
According to Home Partners of America, here's who is eligible for the program:
HPA will evaluate rent-to-income and debt-to-income ratios, FICO® scores, housing, employment, and criminal history, and other considerations:
Annual household income of at least $40,000
Proof of income
No open chapter 7 bankruptcy
No disqualifying criminal history
Minimum of 45 days from date of application to move-in
One of the benefits of the HPA Program is that applicants must work with a licensed real estate agent to find a home, naturally this ensures expertise and the best guidance for the customer.
Give these programs a shot – you'll get your lead into their dream home!
Dalton Wade is a real estate brokerage business disruptor, think of us like Uber, Amazon or AirB&B as a company who is thinking outside the traditional real estate brokerage box to deliver to you the "Real Estate Agent" better technology, leads, training and support at a fraction of the cost of what most brokerages charge their agents! We provide you with all the tools you need to function effectively in an ever-increasing digital real estate world. We are a 100% Commission Brokerage, with over 1,000 Florida based real estate agents.  Our base package starts at $79/month & $79/transaction.
For more details click here: https://joindaltonwade.com/join-dalton-wade/
https://joindaltonwade.com/wp-content/uploads/2022/04/Dalton-Wade-MiMutual-InfoGraphics-93.png
800
800
admin
https://joindaltonwade.com/wp-content/uploads/2018/09/logo.png
admin
2022-04-21 18:42:43
2022-04-25 21:33:13
Are your leads losing out in multiple offer situations?