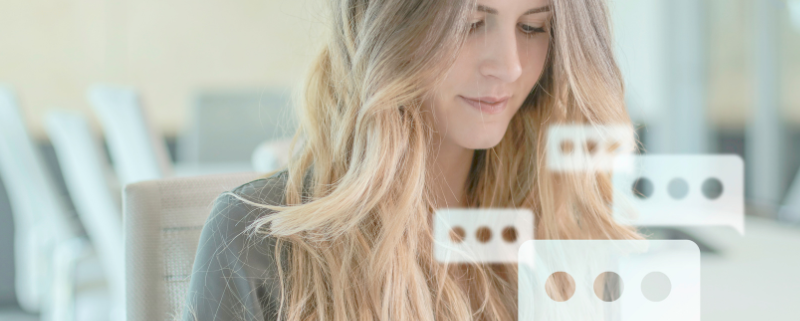 As a Real Estate agent, one of the most valuable things you can do is have a marketing strategy. Marketing takes on an entire new meaning and all forms nowadays – agents are on TikTok, YouTube and everything in between, getting their point across and allowing your customer to get to know YOU. But perhaps, one of the most valuable things is understanding customer patterns. "Having a CRM that intelligently tracks user activity gives you an upper hand when planning your email automation. The more information you have about a prospect's search history, favorites, and website activity, the easier it is to target them with personal communications."- BoomTown
When you use smart drip plans, you give yourself a higher chance of getting closer and closer to closing that deal! You free up your time, and you are much more productive as a result. BoomTown also notes, "Plans that stretch across a longer period of time and touch base every few weeks also perform exceptionally well, reinforcing Smart-Drip's mission to elicit a response from leads that are further out in their buying process."
What is a "Smart Drip Plan" exactly?
Smart Drip plans are pre-set texts and emails where you design what they say and you choose when they go out to your lead.
Here at Dalton Wade, we have a plan we designed for all of your non-responsive leads. All you have to do is categorize your non-repsonsive lead as "Archive" the purple label in your lead's profile in BoomTown.
Non-Responsive Leads: Company ARCHIVE Plan – What it Does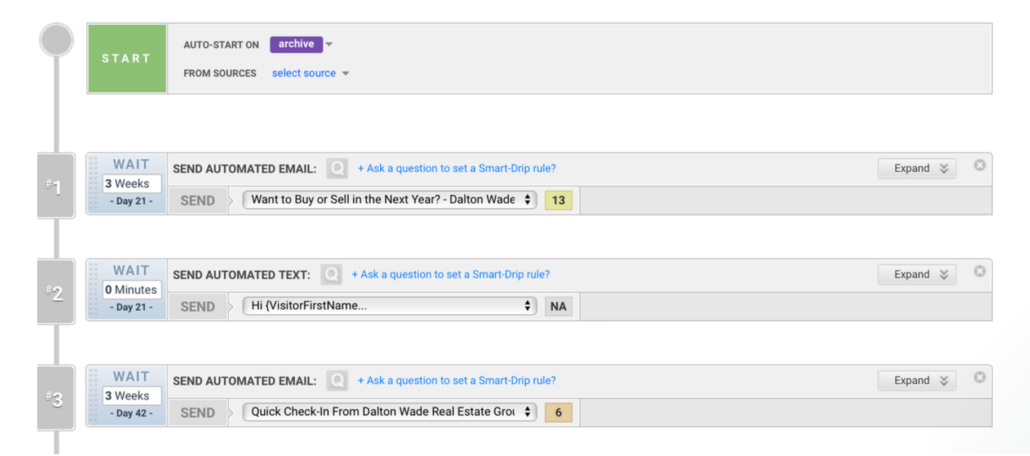 This plan texts and emails your leads every few weeks to try and re-engage them
Incorporates short, attention grabbing language with open ended questions and calls to action in each reach out to maximize positive responses
If a lead responds, you take it from there!
All you have to do is put your non-responsive lead into ARCHIVE!
It works – we have had agents get closings from this!
Dalton Wade is a real estate brokerage business disruptor, think of us like Uber, Amazon or AirB&B as a company who is thinking outside the traditional real estate brokerage box to deliver to you the "Real Estate Agent" better technology, leads, training and support at a fraction of the cost of what most brokerages charge their agents! We provide you with all the tools you need to function effectively in an ever-increasing digital real estate world. We are a 100% Commission Brokerage, with over 1,000 Florida based real estate agents. Our base package starts at $79/month & $79/transaction.
https://joindaltonwade.com/wp-content/uploads/2022/06/Dalton-Wade-MiMutual-InfoGraphics-116-copy.png
800
800
admin
https://joindaltonwade.com/wp-content/uploads/2018/09/logo.png
admin
2022-06-10 13:27:53
2022-06-10 13:27:55
Smart Drip Plans - Staying In Front of Your Customer