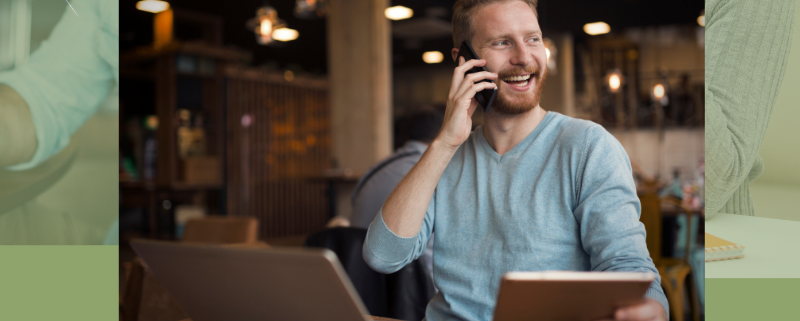 Yes, it's true. Real Estate agents are doing the least affective thing the most when it comes to converting leads. That "thing" is e-mailing instead of calling. As a real estate agent, the most important thing you can do is CALL you leads. It's that simple! Making that connection is key.
Living in a digital world, it's easy to forgot how important the sound of someone's voice is and what it means to make a "connection" with a person when doing business with them.
A buyer in real estate always wants to be understood. Any buyer, any customer for that matter, wants to be understood.
Here's a few tips on how you can engage with a potential customer, in the very first step in the journey of lead conversion.
These are some strategies that you can begin implementing ASAP!
1) Set up a professional voicemail greeting! It's important that in the event the lead does not get a hold of you, they know it is you because you're saying you're a real estate agent in your voicemail.
2) Introduce yourself properly and professionally.
3) Set an appointment and ask open-ended questions. 
4) Talk about homes and see what their motivation is. "Are there any other homes you found that would like to see? I can get you into any homes. Do you have any questions?" 
5) Follow up in writing. You should always follow up in writing with a text and an e-mail.
Dalton Wade is a real estate brokerage business disruptor, think of us like Uber, Amazon or AirB&B as a company who is thinking outside the traditional real estate brokerage box to deliver to you the "Real Estate Agent" better technology, leads, training and support at a fraction of the cost of what most brokerages charge their agents! We provide you with all the tools you need to function effectively in an ever-increasing digital real estate world. We are a 100% Commission Brokerage, with over 1,000 Florida based real estate agents. Our base package starts at $79/month & $79/transaction.
https://joindaltonwade.com/wp-content/uploads/2022/05/Dalton-Wade-MiMutual-InfoGraphics-99-1.png
800
800
admin
https://joindaltonwade.com/wp-content/uploads/2018/09/logo.png
admin
2022-05-06 00:38:55
2022-05-06 00:39:01
Most Real Estate Agents Are Doing the Least Affective Thing the Most - And Here's What That Is...