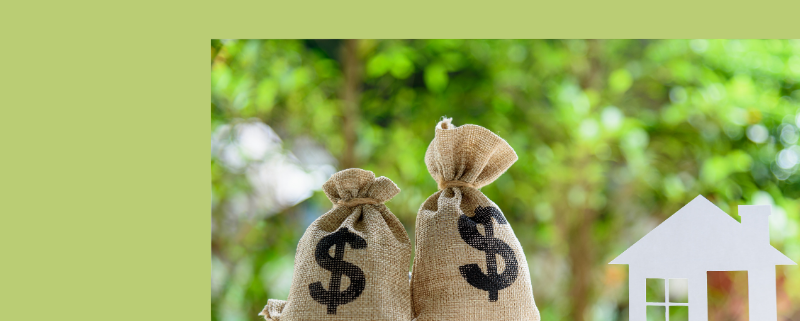 A lot of buyers question why you, as their realtor, ask them for a loan pre-approval letter before placing an offer for them or better yet, before agreeing to even show them properties. This is actually a very smart move as an agent. This is truly for the benefit of the buyer. Here is the low down on why.
Loan Preapproval Helps Determine Your Search Criteria
Your buyer should be pre-approved before going out and viewing properties so that you know what type of properties they can purchase and what price range they can afford.  Different types of loans are specifically for certain types of properties.  Sometimes buyers can't qualify for multiple loan types due to differences in credit score, % down requirements, PMI (private mortgage insurance) requirements, etc. For example, conventional loans can be used for condominiums – but FHA, USDA and VA loans generally can not be.
The buyer may also be way off in the price range they think they can afford versus what they can actually get approved for.  This has a lot to do with debt to income ratio (how much you make vs the debts you have such as car payments, insurance, credit card bills, etc), and several other factors.  If you can prioritize pre-approval at the beginning, you will not waste your buyer's time viewing (and falling in love with) lots of properties they are not able to in fact purchase.
As an agent, you can use your pre-approval letter to properly determine what types of properties to show your customer in the proper price range to suit their needs.
Preapproval Letters will help you win offers and make it to closing!
It is also important for your buyer to be pre-approved before making any offers on properties because sellers generally will not accept (and in some cases not even view) an offer if a pre-approval letter does not accompany it.  Remember – they could fall in love with a home but while they are scrambling to get pre-approved, another pre-approved buyer swoops in with an offer and the property is gone before you can make yours.  Every agent has seen it happen, especially in this hot seller's market where multiple offers are common.  A strong pre-approval letter (from a good lender, like our friends at MiMutual that truly does their background work for your pre-approval) will significantly increase your chances of having your buyer's offer accepted, especially in a multiple offer situation!
A good lender will also do their homework and not just "prequalify" you, they will "pre-approve" you. We are fortunate to work directly with the MiMutual team. The difference is that they won't just ask you a few verbal questions – they will actually run your credit score through multiple services to verify, request documentation from you to verify income, assets, debt, etc. 
  Having a good lender is just as important as having a good REALTOR®, they will be with you from start to finish and can help work out any bumps in the road before they even happen. 
Dalton Wade is a real estate brokerage business disruptor, think of us like Uber, Amazon or AirB&B as a company who is thinking outside the traditional real estate brokerage box to deliver to you the "Real Estate Agent" better technology, leads, training and support at a fraction of the cost of what most brokerages charge their agents! We provide you with all the tools you need to function effectively in an ever-increasing digital real estate world.  We are a 100% Commission Brokerage, with 800 Florida based real estate agents.  Our base package starts at $79/month & $79/transaction. For more details click https://joindaltonwade.com/join-dalton-wade/
https://joindaltonwade.com/wp-content/uploads/2021/01/Dalton-Wade-MiMutual-InfoGraphics-92.png
800
800
admin
https://joindaltonwade.com/wp-content/uploads/2018/09/logo.png
admin
2021-01-17 20:49:30
2021-01-17 20:49:30
Loan Pre-Approval: Why It Matters Before Showing Your Buyer Properties or Placing Offers