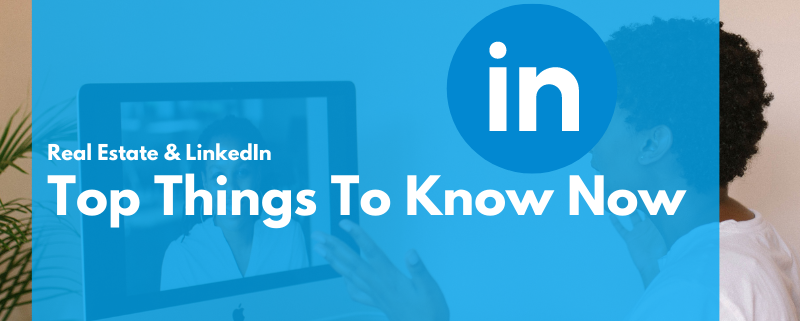 LinkedIn is the one social network that is truly designed for business. Missing out on placing your business, your brand – whatever it may be – on this network, is missing the boat for leads and overall brand awareness. Not only is it a free way to stay "top-of-mind" it's also highly effective, but only when done correctly. Opting for LinkedIn Premium does have a monthly fee, but it offers the InMail option, who's view my profile, interview training and much more. The InMail feature, according to LinkedIn is 2.6x more effective than emails alone. If you're a Premium member and want to reach out to someone you're not "connected" with, you can obtain access to do so through InMail. LinkedIn, like most social networks, is geo-influenced. By tagging a specific location, your content will gain higher visibility than networks like Facebook, so posting your open houses and listings here creates this domino effect of being seen. Living in a COVID-19 world, your internet identity is undoubtably becoming more and more of a priority to you. LinkedIn gives you a unique opportunity to connect and engage with professionals to grow your professional network. The key is to post relevant yet clever content – make it about yourself and what sets you a part, but also keep it career appropriate at the same time. There are many professionals who are exercising these techniques on the platform, and seeing major engagement and ultimately, brand awareness.
To learn more about LinkedIn premium, click here
Dalton Wade is a real estate brokerage business disruptor, think of us like Uber, Amazon or AirB&B as a company who is thinking outside the traditional real estate brokerage box to deliver to you the "Real Estate Agent" better technology, leads, training and support at a fraction of the cost of what most brokerages charge their agents! We provide you with all the tools you need to function effectively in an ever-increasing digital real estate world. We are a 100% CommissionBrokerage and our 700 agents pay $79/month & $79/transaction!
https://joindaltonwade.com/wp-content/uploads/2020/11/Dalton-Wade-MiMutual-InfoGraphics-48.png
800
800
admin
https://joindaltonwade.com/wp-content/uploads/2018/09/logo.png
admin
2020-11-13 22:56:48
2020-11-13 23:01:11
LinkedIn & Real Estate: Top Things To Know Now