Since taking the world by storm around 2010 (once it became an obvious hit for businesses and normal people turned "influencers") Instagram is now, ten years later, a major marketing tool and a key player in being successful in business. It's difficult to image marketing without it. Real Estate in the perfect industry for Instagram. It's personality driven, image friendly and all about connections. Here we dive into 5 things you need to know now about marketing on Instagram:
VIDEO, VIDEO AND MORE VIDEO! Video is by far the most engaging thing you can do online. It allows viewers to get to know you – and once they get to know you, they begin to get familiar with you and your personal brand that sets you a part from the rest. There's a lot of competition online, but this should never stop you from trying to invest in yourself and your personality traits that make you a realtor a buyer or seller wants to work with. Be unique, but most importantly be yourself! Of course, you'll want to focus your videos around your business. Don't be afraid to show us sides of you that have nothing to do with real estate. Show us your pets, your personal style, favorite recipes and more. Make us want to follow you – and do this with video!
High Quality Listing Photos If you're investing time and money (maybe you're running some ads) on Instagram, you'll want to be sure the images are high quality and have the best lighting.
IGTV IS YOUR FRIEND. Give your own twist on virtual tours with this built-in-tool on Instagram. Many of your clients-, especially during COVID-19 times, may not be able to see the property. The vertical format makes it easy to shoot from your phone. Take the time to build your own IGTV series, which will show right up on your feed. Be available and be there for them. Remember, your Instagram presence is an extension of yourself and your business online.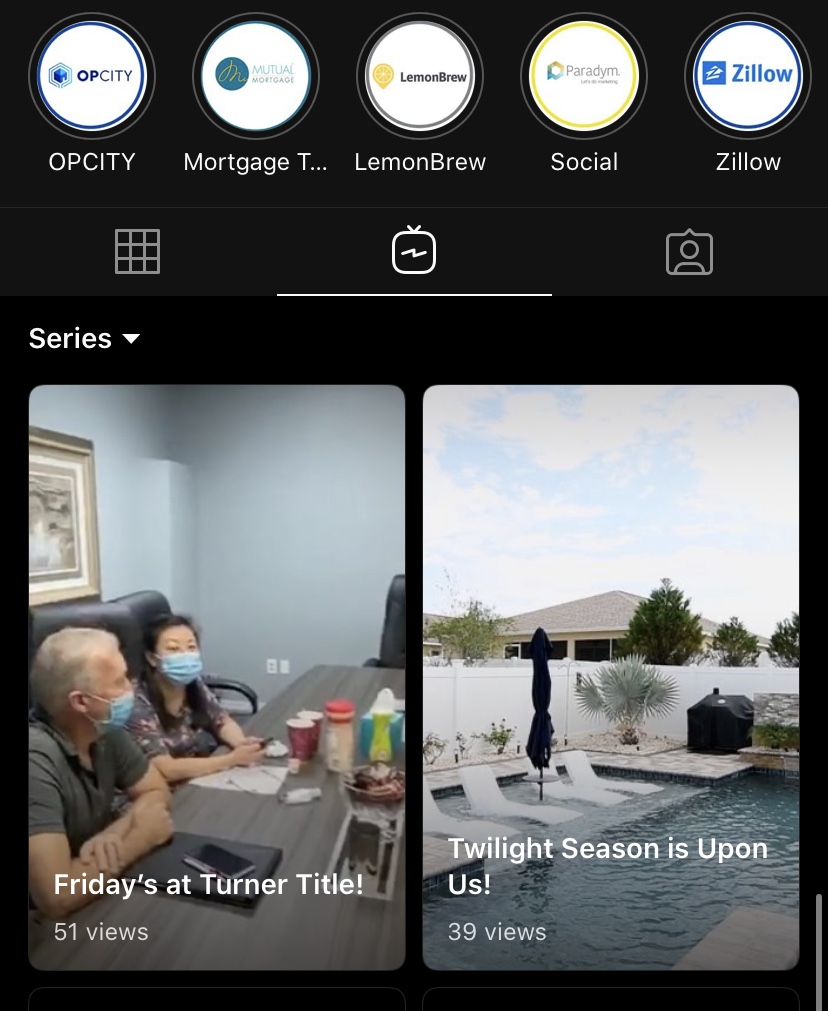 4. Location Is Key – It may seem obvious but don't forget to tag where your listing is. This impacts discoverability on Instagram! Remember, users are able to search by location.
5. Run Ads & Boost Your Posts Generate leads by boosting a post – a tip is to boost a post that's just about YOU and who you are. That will draw clients to you. A consistent ad strategy every month will contribute to growing your follower base with relevant followers. One thing leads to another – no pun intended!
https://joindaltonwade.com/wp-content/uploads/2018/09/logo.png
0
0
admin
https://joindaltonwade.com/wp-content/uploads/2018/09/logo.png
admin
2020-10-20 01:04:45
2020-10-20 01:04:46
Instagram for Realtors - 5 Things To Know Now